Microcurrent is a type of electrotherapy which delivers micro-currents that mimic the body's natural currents. When these micro-currents are delivered into the skin, the body interprets them as natural and it is able to stimulate the facial muscles. This ultimately works out your muscles to appear firmer, lifted, and tightened. Microcurrent is extremely beneficial for decreasing puffiness and lifting muscles, achieving incredible results without any need for Botox or fillers. It can be used to either tighten muscles for decreasing sagging in the skin or to relax muscles, which is helpful for diminishing wrinkles.
• Safe, Non-invasive, No downtime
• Supprts collagen productions
• Improves blood circulation and lymph
• Brightens dull skin
• Tones and smooths skin
• Reduces sagging skin
• Minimizes wrinkles and lines
• Creates immediate and visible effects to encourage more treatments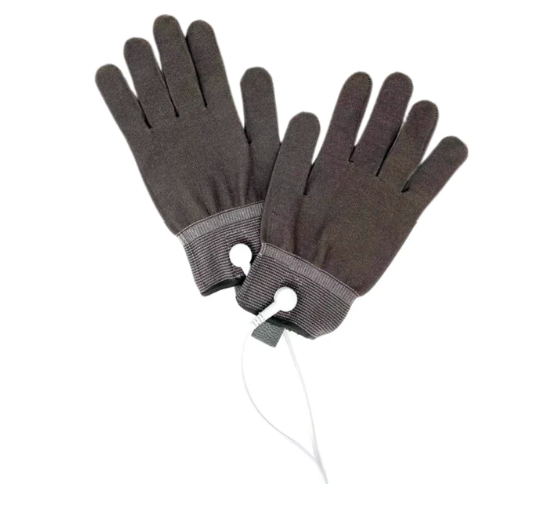 HOW MICROCURRENT GLOVES MAKE YOUR FACIALS BETTER
By using gloves with micro currents running through them rather than using a handpiece with traditional probes, patients will feel like they are getting a face massage in addition to an anti-aging facial. You can also use these to massage the neck and tighten the skin in the area. Using microcurrent gloves makes it easier to reach every part of the face as there is direct contact between the fingers and the patient's skin. As a result, you can treat smaller areas such as the eyebrow area, skin directly beneath the eyes, and around the lips. 
Alle is Allergan's Reward Program and Aspire is Galderma's Reward Program. They are free to join and when you are a member, you will earn points for most treatments at Fig. These points are equivalent to cash towards the purchase of services and products. Click the images to sign up and learn more. Please give us a call with any questions. We're happy to help!
ADDRESS:
Fig Medical Spa
8921 S Yale Ave
Tulsa, OK 74137
CONTACT:
Phone: 918-932-8810
Fax: 918-512-7683
Figtulsa@gmail.com
BROCHURES:
Click to Download
HOURS:
Mon: Closed
Tues: 10am-7pm
Wed: 10am-4pm
Thurs: 10am-4pm
Fri: 10am-3pm
Sat: By Appt
Sun: Closed