PLANT STEM CELL TECHNOLOGY
EXO|E SKIN REVITALIZING COMPLEX
EXO|E Skin Revitalizing Complex is based on a patent-pending biomimetic formula that helps ensure perfect compatibility with your skin. The treatment protocol includes D|TOX, EXO|E, and RE|PAIR to be applied over an 11-day regiment for in office and at home use. Practitioners tell us they're using this plant stem cell technology line to enhance results and speed up desired outcomes for an elevated patient experience.
EXO|E SKIN REVITALIZING COMPLEX
A complete and perfectly formulated set of active naturally occurring plant stem cell secretory factors: liposomes, peptides, and anti-inflammatory factors. EXO|E is a three-step process. This system is chemical-free, water-based, and made in the USA. Making it one of the most prized recent skincare lines available for anti-aging and common skin conditions. Patients appreciate less downtime and enhanced results enabling them to do more aggressive treatments minimizing social downtime while optimizing procedure results.
D|TOX
D|TOX helps hydrate and prep your skin for your upcoming aesthetic treatment.
EXO|E
EXO|E is a concentrated loading dose of stem cell factors, including extracellular nanoparticle technology "ENPT", liposomes, growth factors, anti-inflammatory factors, VegF and over 2,000 additional factors per application, leading to targeted results and desired outcomes.
RE|PAIR
RE|PAIR reinforces the work of EXO|E with ten additional applications of extracellular nanoparticle technology "ENPT", liposomes, and the full complement of stem cell factors found in nature's healing processes.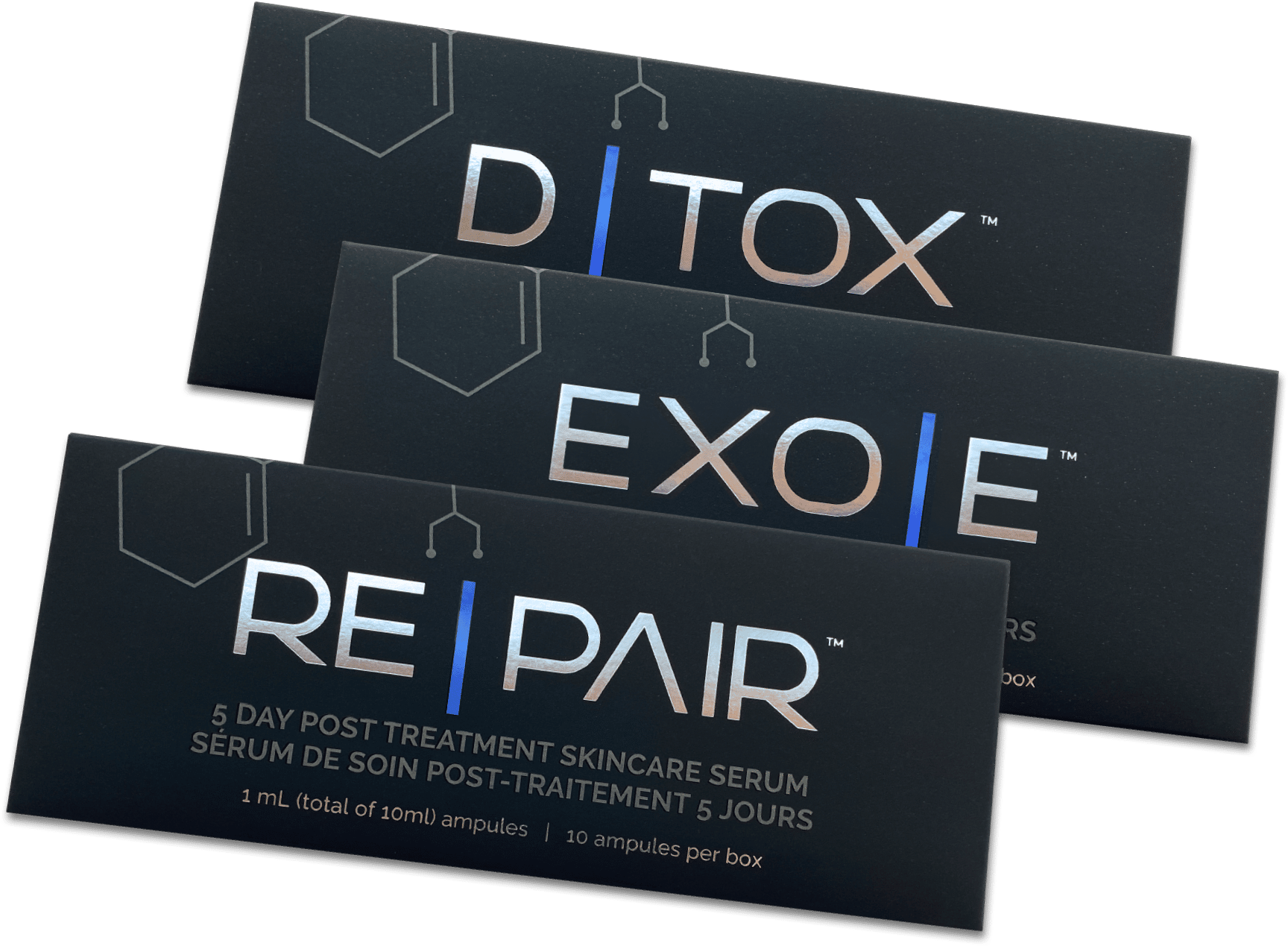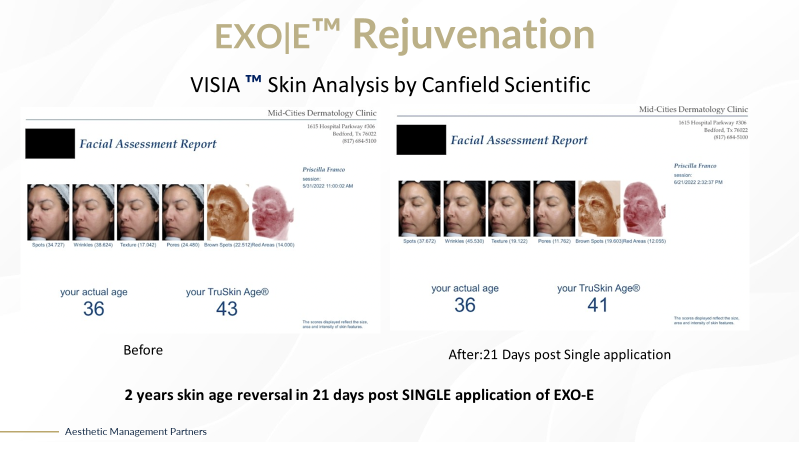 2 YEARS SKIN AGE REVERSAL IN 21 DAYS POST SINGLE APPLICATION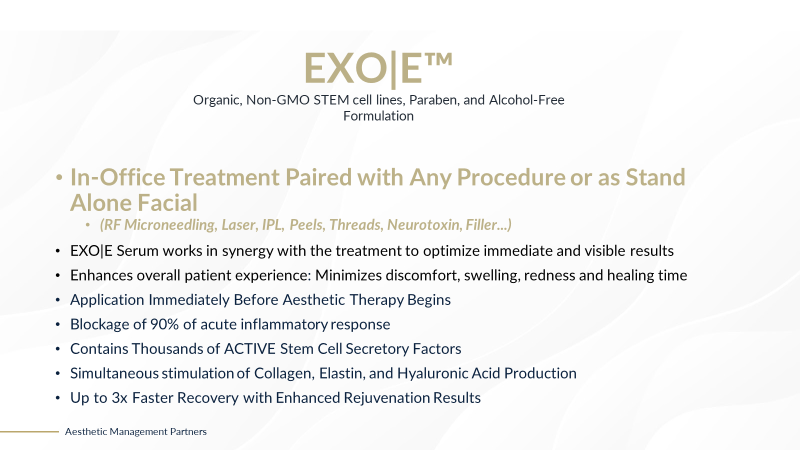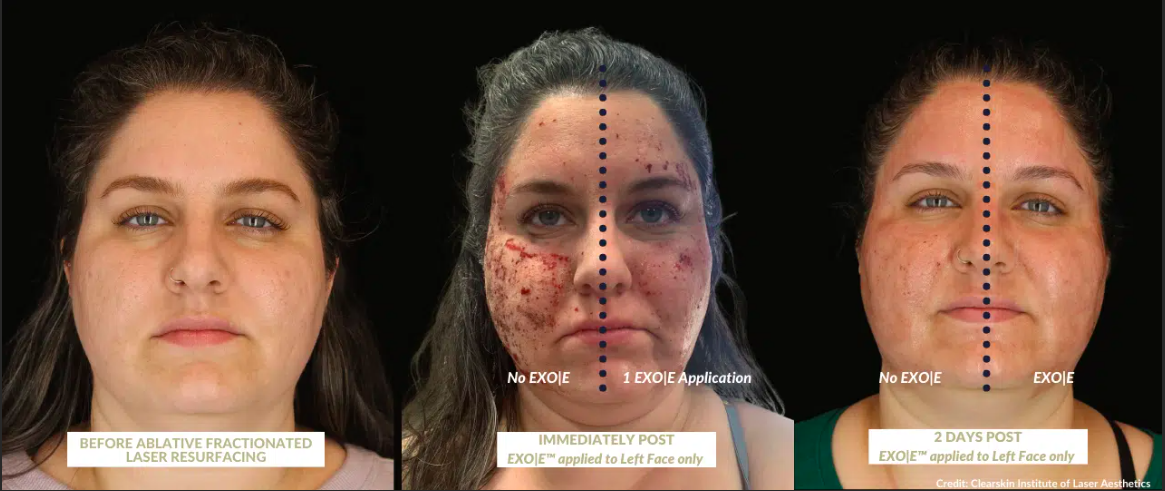 HOW EXO|E SKIN REVITALIZING
COMPLEX THERAPY WORKS:
This is an 11-day treatment protocol with 3 separate serum treatments:
D|TOX
Use twice daily for five days to hydrate the skin up to 10x for optimum treatment results. 
EXO|E 
EXO|E serum works synergistically with any in-office treatment to optimize immediate and visible results pre and post-treatment.
RE|PAIR 
RE|PAIR serum is used twice daily for 5 days post-treatment, enhancing comfort and shortening downtime.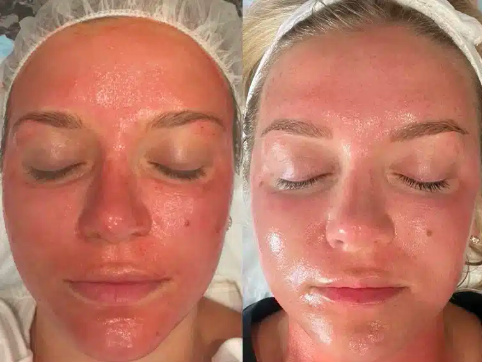 How physicians are using the
EXO|E Skin Revitalizing Complex:
To Prepare Skin Pre-Procedure For Services Like RF Microneedling, Microneedling, Resurfacing, Semi-Ablative, and Other Aesthetic Treatments
To Enhance Treatment Outcomes To Optimize Patient Results
With Or Without A Treatment For Dramatically Improved Youthful Appearance
Alle is Allergan's Reward Program and Aspire is Galderma's Reward Program. They are free to join and when you are a member, you will earn points for most treatments at Fig. These points are equivalent to cash towards the purchase of services and products. Click the images to sign up and learn more. Please give us a call with any questions. We're happy to help!
ADDRESS:
Fig Medical Spa
8921 S Yale Ave
Tulsa, OK 74137
CONTACT:
Phone: 918-932-8810
Fax: 918-512-7683
Figtulsa@gmail.com
BROCHURES:
Click to Download
HOURS:
Mon: Closed
Tues: 10am-7pm
Wed: 10am-4pm
Thurs: 10am-4pm
Fri: 10am-3pm
Sat: By Appt
Sun: Closed